Testimonials
Voted Best Orthodontist in Scottsdale, AZ
---
Arcadia Orthodontics has now been voted Best Orthodontist in Scottsdale 3 consecutive years! We're excited to know our patients and community appreciate us as much as we appreciate them. We thank you for all your support, and promise to continue delivering the same quality orthodontic care throughout Scottsdale year after year.
---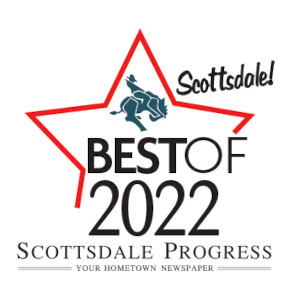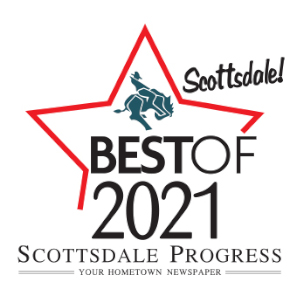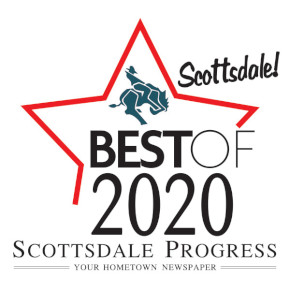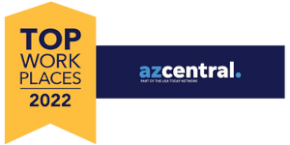 What Our Patients Are Saying...
---
Arcadia Orthodontics is honored to hold a 4.7-star rating on Google, and 5-star Facebook rating. We cannot thank the community of Arcadia & Scottsdale enough for these treasured reviews and recommendations. Our dedicated doctors and staff remain motivated to continue this level of excellence for a long time.
Patient Reviews
---
What Sets Us Apart
"I was apprehensive about getting braces for the second time in my life, especially in my thirties, so I loved there was the option to do the clear brackets. I hardly noticed them, and now just a few months later, they are off and I couldn't be more thrilled! My whole jaw structure has changed and my teeth are perfect thanks to Dr. Zinn!"
- Blythe W.
"Whole team is very knowledgeable and accommodating! Gary was extremely helpful and answered every question I had. Highly recommend this office! Could not ask for a better place to go for orthodontic needs."
- Kory H.
"Everyone is so friendly and caring at Arcadia Orthodontics! Dr. Nett, Gary, and staff have all exceeded my expectations for straightening my teeth and I always look forward to my visits with them. If you are shopping around for orthodontics, no question, you should trust this office!"
- Matthew D.
"Wonderful orthodontist, has taken very good care of my child, and doing wonders helping with moving teeth where they need to go. Clean office, and a fun place for kids to visit."
- Katherine L.
"The Orthodontists at Arcadia Orthodontics did a great job explaining the procedure and scanning my teeth for Invisalign. The staff are very kind and understanding for my situation and gave me a variety of options for my needs (teeth grinding/underbite). The location looks new and is really clean inside. Orthodontists are gentle on the teeth. Very satisfied with my experience so far."
- Saige P.
"Great office and really friendly/accommodating staff! I've been going here for about a year for my Invisalign treatment and am loving the results! Definitely recommend Arcadia Orthodontics to any adult looking for Orthodontic treatment."
- Sheiana P.